Cobham Police Station Now Closed - Police Van in Holyhedge Car Park Mondays
12.30 till 2.30pm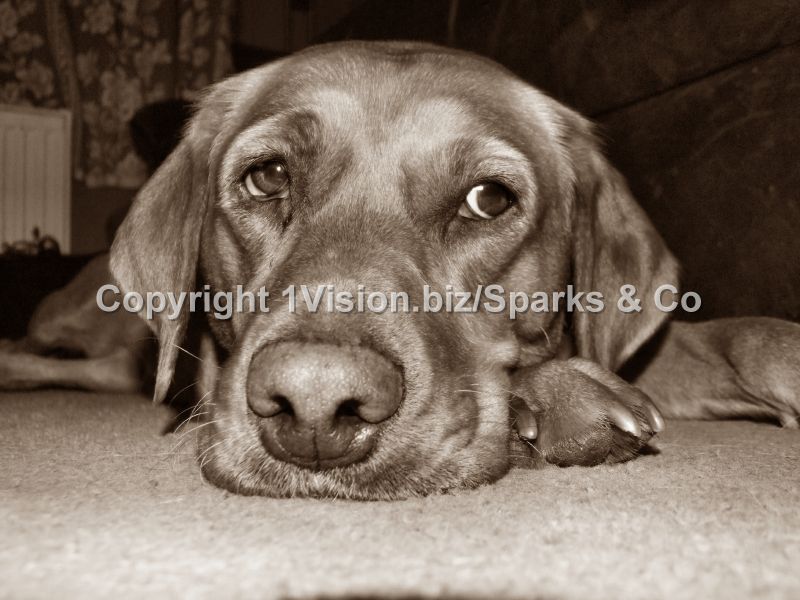 ---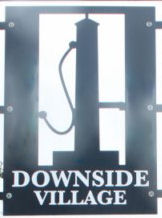 Click On Downside Village pic to send Us An E-Mail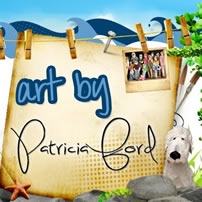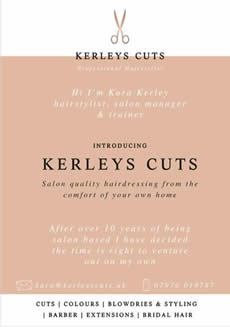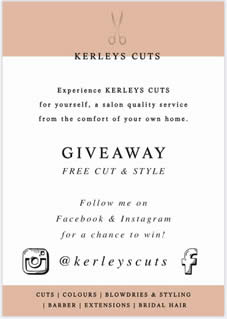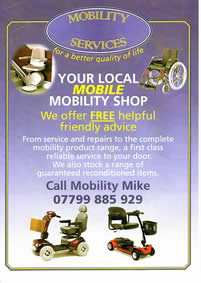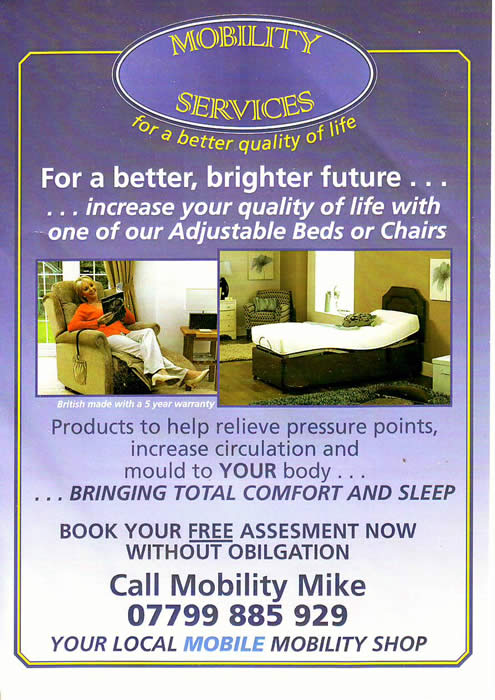 Be cautious:
Get vaccinated

- remember to have both doses.

Get tested

if you have symptoms or are advised to by Test and Trace.

Isolate

if you have symptoms, test positive or are told to by Test and Trace.

Be considerate:
Use

symptom-free tests

twice a week

- these are available for free to everyone.

Wear a face covering in crowded areas

. The Government expects and recommends that people wear face coverings in crowded areas such as public transport.

Stay at home if you feel unwell

to reduce the risk that you will pass on an illness to your friends, colleagues, and others in your community.

Think about the risks:
Meet outdoors in smaller groups

and minimise the number, proximity and duration of social contacts.

Give people space

to reduce close contact.

Wash your hands

with soap and water or use hand sanitiser regularly throughout the day. Regular hand washing is an effective way to reduce your risk of catching illnesses, including COVID-19.

Use the app

to help stop the spread.

Ventilate

- the more fresh air you let into your home or other enclosed spaces, the less likely a person is to inhale infectious particles.

Symptoms of Coronavirus
Watch for symptoms
People with COVID-19 have had a wide range of symptoms reported – ranging from mild symptoms to severe illness. Symptoms may appear 2-14 days after exposure to the virus. People with these symptoms may have COVID-19:
Fever or chills
Cough
Shortness of breath or difficulty breathing
Fatigue
Muscle or body aches
Headache
New loss of taste or smell
Sore throat
Congestion or runny nose
Nausea or vomiting
Diarrhea
This list does not include all possible symptoms. CDC will continue to update this list as we learn more about COVID-19.
https://www.cdc.gov/coronavirus/2019-ncov/symptoms-testing/symptoms.html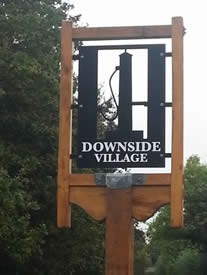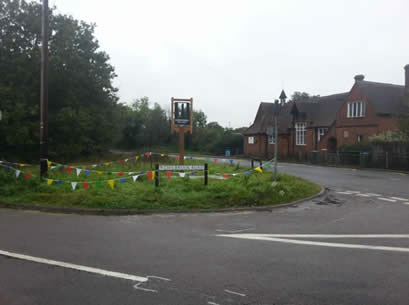 Downsides Village Sign, For everyone to see and be proud of, A short ceremony in which Dominic Raab MP unveiled The new village sign with the Mayor, Monday morning 13th October 2014 - To find out how the sign was made and more click here
Picture by Nikki Perkins - Cobham Conservation & Heritage Trust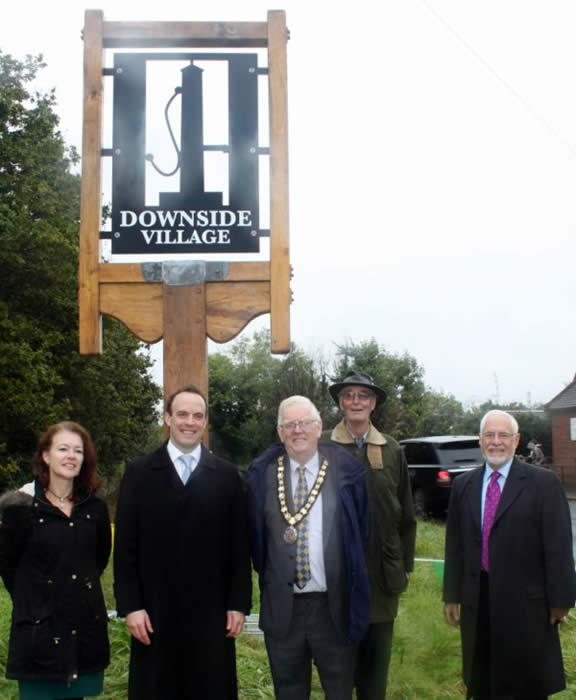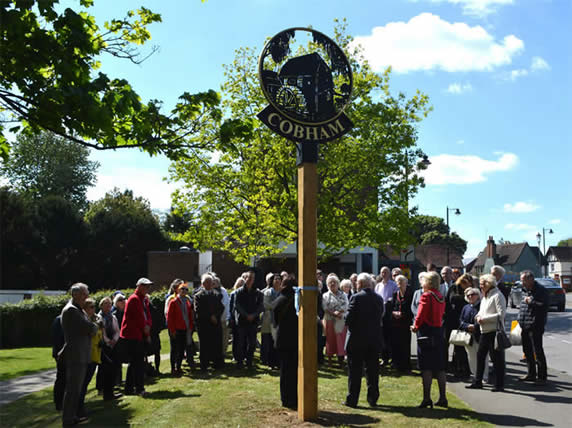 Friday 5th May 2017, the Cobham Village sign was unveiled by the Worshipful The Mayor of the Borough of Elmbridge, Councillor Mrs Tannia Shipley. The sign was commissioned by the The Cobham Conservation and Heritage Trust and made by Black Forge Art of Wittersham, Kent.
Avenue

of Remembrance

(Stoke Road)
The cherry trees in the Avenue of Remembrance on the Tilt have now been replaced, ensuring the future of this much loved memorial to local soldiers who lost their lives in WWII. The official re-dedication, arranged by Elmbridge Borough Council in collaboration with local community organisations, took place on Sunday 8th April 2018. The Avenue was originally created by the Cobham Village Women's Institute and was was first dedicated on Sunday 24th February 1946. Local school children will be planting a carpet of poppies under the trees during this spring.
Copyed from CDRA Web Site (link above on Left Cobham & Downside R.A.)
Well Done & CongraulationsTo The Downside Girls, who walked 24 Mile Hike for Macmillan Cancer - Weymouth to Corfe Castle in 2018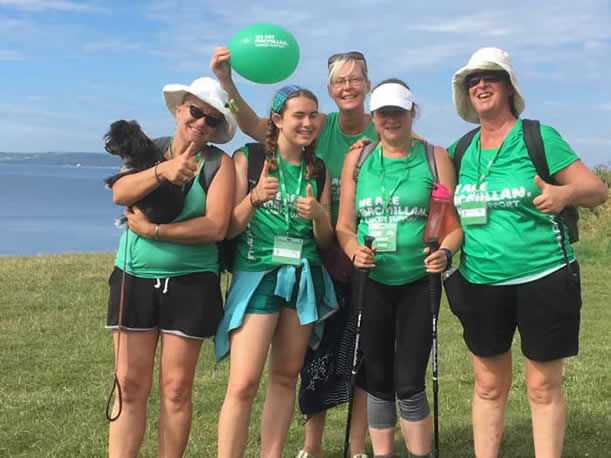 Downside Sports & Social Club is a small and well established club, in the heart of Downside Village, with a lovely Common surrounding it. As a members club you find the prices are very reasonable compared to Pub prices. As a member you can use the club as much as you like and bring guests in with you for a small fee. The club has some facilities, such as, a snooker table, a pool table, dart boards and games machines. Lotto machines, plus TV and Projector showing Sky, So Sports can be seen on a large screen.
The club runs their own snooker and darts team and anyone is welcome to join. You can also join us for quiz nights which are on every Sunday evening and turn out to be a laugh!
They also have seasonal bingo with some amazing prizes to be won. Our entertainment team organize monthly events, such as, disco, karaoke, race nights, live music and much more!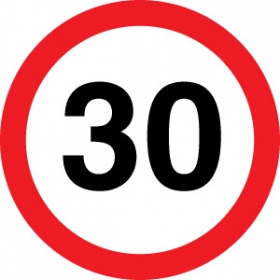 Drivers Beware: Stoke Road Now 30MPH From Chelsea Ground to Cobham
The Highway Code states that, unless signs indicate otherwise, a 30 mph speed limit applies in built-up areas. However, "built-up area" is defined not by the presence of houses, but by the presence of street lights. This is being exploited by local authorities who are increasingly cutting the speed limit on lit rural roads adjoining built-up areas to 30 mph, by the simple expedient of removing the previous 40 mph or NSL repeater signs. This can be extremely confusing to drivers, who do not expect to encounter 30 limits on rural roads. It is not reasonable that drivers should have to count street lights to work out what the speed limit is. On non built-up roads with 30 limits, repeater signs should be mandatory.
Cobham Heritage Day - September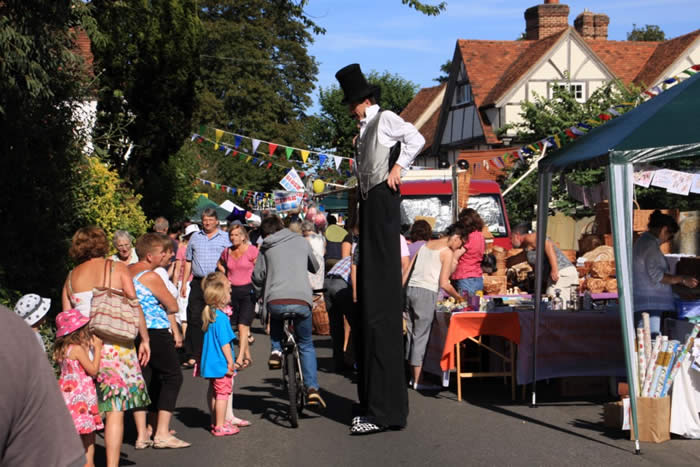 Click Here for More photos from Cobham Heritage Day 2012

Cobham Farmers Market
from Barclays bank up Holyhedge Road
all Local Produce on sale, Come and buy your fresh supplys for the week.
Take A Good Gander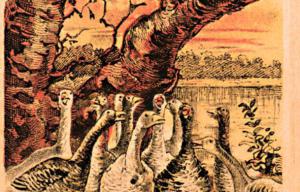 Only one in eight people can spot the fox hiding among the geese in this tricky optical illusion
Cobham Mill - - 2021 Closed until Covid restrictions are lifted


The only fully working water mill in Surrey, carefully restored Nearly 27 years ago by volunteers who continue to maintain & operate it. The Mill Opens 2nd Sunday thro to October
Local grain will be milled and guides available to answer questions. The Mill has a landscaped area with beautiful views.
Admission free. All welcome.
The Mill makes a good spot for a picnic.

Cobham Mill, Mill Road, Cobham KT11 3AL
Telephone 01932 867387
Link to COBHAM MILL PRESERVATION TRUST

Vinyasa Flow Yoga Class At The New Eco Yoga Pod


Vinyasa flow class, sequencing postures, aligning the body finding strength and length. Quieten the mind through breath and meditation.
Beautiful pod set in rural Surrey woodland, on private land overlooking a lake. A place to share passion for yoga.
Monday 9.30am to 11.00am
Yoga Sp8ce, Old Lane, Cobham KT11 1NL. info@yogasp8ce.com
Cobham Adventure Fitness
Outdoor fitness class.
Energize your mind, recharge the body and have fun along the way.
Tuesday and Thursday from 5.45am to 6.45am.
Village Hall, Lushington Drive, Cobham KT11 2LU. Telephone 0333 6000 121.
Centre Stage
Drama class
Develop listening, observation and improvisation skills through games and exercises.
Every Saturday. Junior Drama 9.30am to 10.30am and Senior Drama 10.30am to 11.30am.
Oxshott Village Centre, Holtwood Road, Oxshott KT22 0QL. Tel 07940 503971.

Mercedes-Benz World - Weybridge
Formula One Exhibition
A stunning F1 exhibition offering an unprecedented insight into motor sport technology past and present, featuring a selection of racing cars including a 2007 McLaren Mercedes.
The centrepiece is a breathtaking artwork entitled "View Suspended II", which displays a Mercedes GP Petronas Formula One car in the most visually spectacular and innovative way imaginable.
Mercedes-Benz World is open to visitors from 10.00am to 6.00pm, 7 days a week.
Mercedes-Benz World, Brooklands Drive, Weybridge KT13 0SL. Telephone 0870 400 4000.
UK Vaping Laws may 19th 2017 - Stll the EU Bunch try to Control The UK
Maximum refill containers can not exceed 10ml.
Aside from the increase of environmental waste from all these extra plastic bottles, this will increase e liquid cost as packaging makes up a significant part of the cost of production.
Maximum nicotine strength of 20mg.
A blow to new users who are coming from a heavy smoking habit, 24mg was a common strength to help initially kick the cigarettes. The biggest effect will be on the DIY market, where high strength nicotine concentrate of up to 72mg/L was commonly used to mix your own juice. No "end consumer" can purchase nicotine base liquid in strength over 20mg/L and bottle size over 10ml.
Maximum tank capacity of 2ml.
Say goodbye to a lot of the high performance and "sub ohm" vaping tanks and a massive reduction of product choice. Expect only a few compliant tanks to be available and to be refilling them much more often.

Product approvals, Packaging requirements, customer notifications and data reporting.
Some of this is welcomed by the industry to increase quality control and safety, however much of this is already done voluntarily by reputable retailers and manufacturers. Costly product registration for each and every product variation (each variation of strength and flavour) will massively reduce e liquid choice and new flavours brought to market. Extra business costs for compliance will ultimately lead to increased cost of products for the consumer.
Downside Pets Feature: PHOTO'S
Send in a Picture of your Pet or Pets, and we place in our 'Pets Photo Corner'
Did you know:
There's a 'Downside' in Somerset ! & a Downside in Wagga wagga, New South Wales, Australia
Also a Cobham in Kent.
Downside Village History.(Researching Now)
December 16, 2021 -
Nuisance Telephone Calls & Scams (070,075,076 numbers)
Most of us have received a nuisance call or message at some time.
Maybe it was that time you rushed to the phone only to find it was a
call centre trying to sell you something you didn't' want or need.
Or it could have been a company offering compensation for an injury
you haven't got and most of us are fed up with PPI being rammed at
from everywhere. Nuisance calls and messages come in a variety of
different shapes & sizes and can be inconvenient plus annoying.
But for more vulnerable consumers they can also cause considerable
distress and anxiety. If you are fed up with receiving these calls
and messages there is something you can do about it. To stop unwanted
sales and marketing calls, register your phone number, either landline
or mobile with the Telephone Preference Service. It's free and takes
28 days for a ban to come into effect. You can register online at
www.tpsonline.org.uk or call them on0845 700 707. Or you can talk to
your provider about services to block unwanted calls. For example,
BT offers a number of services to help stop unwanted calls,
including 'Privacy at Home', 'Choose to Refuse' and 'Anonymous Call
Rejection'. Other providers offer similar services.
Each year millions of people fall victims to scams which can take many
forms but most have several things in common. The call might come from
a number you do not recognize, offers you something for nothing, asks
for you to send money up-front or asks for your bank details or other
personal information. The best advice is to end the call. On particular
scam to beware, victims receive a missed call from a number beginning
070, 075 or 076. These numbers are used as they appear to be calls from
a mobile phone number. However, when the victim tries to call the number
back, the call is immediately dropped or an engaged tone is played and
the victim is charged 50p for making the call. If you receive a miss
call from a number beginning 070,075 or 076 that you do not recognize,
do not call it back. Instead, make a note of the number and complain to
the premium rate regulator, PhonepayPlus (tel:0800 500 212). If you think
you have been the victim of a scam, contact Action Fraud the UK's national
fraud reporting centre on 0300 123 2040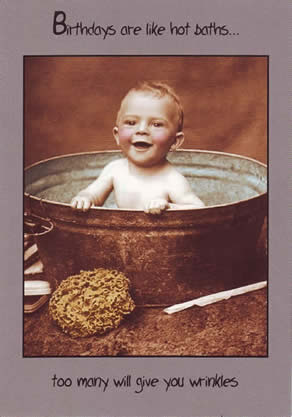 Downside.me.uk - 2021 - all rights reserved - www.Sparks & Co - Cobham, Surrey
any Pictures used on this site remain Copyright of Sparks
AF Digital Photography - Any Photo seen on this site can be purchased by contacting Downside.me.uk
All pictures are degraded to make loading faster
Kaz: WW84
Tom
Please Support Our Sponsors:-

Get out and Enjoy are Countryside-:-)

We Have so Many Good Walks Around Here.

From Thursday 6th August 2015, the cinema in Esher will no longer be an ODEON cinema.

Introducing A LocalArtist, A Downside

Resident and full of talent.

Have a look & See a

Sample of her work,

by clicking the Picture.