Cobham Police Station Now Closed - Police Van in Holyhedge Car Park Mondays
12.30 till 2.30pm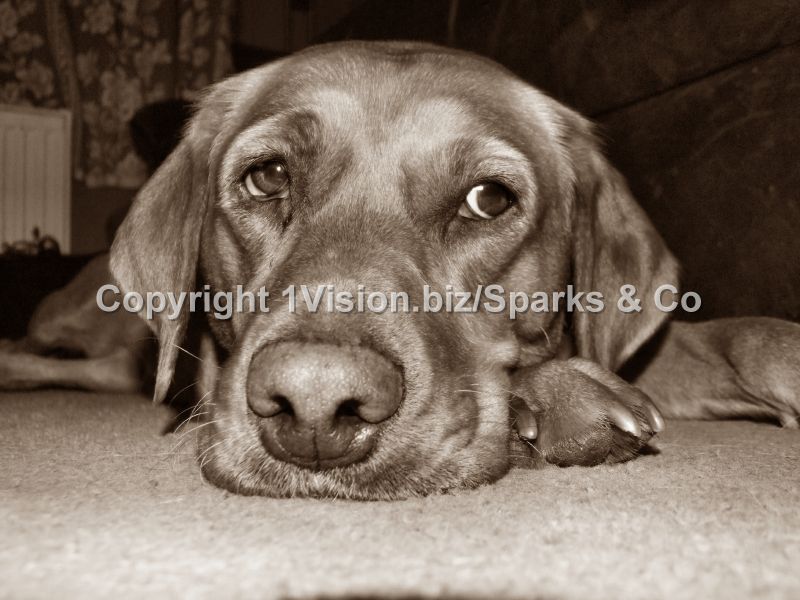 .
Don't Forget Your Old Style £20 will not be Legal anymore.
---
Downside Sports & Social Club is a small and well established club, in the heart of Downside Village, with a lovely Common surrounding it. As a members club you find the prices are very reasonable compared to Pub prices. As a member you can use the club as much as you like and bring guests in with you for a small fee. The club has some facilities, such as, a snooker table, a pool table, dart boards and games machines. Lotto machines, plus TV and Projector showing Sky, So Sports can be seen on a large screen.
The club runs their own snooker and darts team and anyone is welcome to join. You can also join us for quiz nights which are on every Sunday evening and turn out to be a laugh!
We also have seasonal bingo with some amazing prizes to be won. Our entertainment team organize monthly events, such as, disco, karaoke, race nights, live music and much more!

Summer Fair - Saturday 12th
Family fun in the heart of Cobham
There's dog agility and a Pimms tent too.
Saturday 12 July from 12 noon to 4.00pm
Village Hall, Lushington Drive, Cobham KT11 2LU. Telephone 01932 867870

Cobham Mill
Surrey's only surviving working watermill.
Having been abandoned and allowed to disintegrate for over six decades, the mill was beautifully restored during the early 1990s. Now, the milling of corn can once again be demonstrated to the public.
Sunday 13 July from 2.00pm to 5.00pm.
Cobham Mill, Mill Road, Cobham KT11 3AL. Telephone 01932 867387. Email info@cobhammill.org.uk
Claygate Country Five - Run
Annual run around Arbrook Common and the local countryside.
Great fun for all the family.
Sunday 13 July from 10.30am.
The run begins at Claygate Recreation Ground. Telephone 07899 694310
The Hanworth Classic Car Show
Vintage and classic vehicles. Bring a picnic and join in the fun for a great family day out.
No entry fee. Open to all. Donations to Shooting Star Chase
Sunday 13 July from 11.00am to 4.00pm
Bushy Park. Telephone 07957 555783 for general information or 020 8890 3443.
Brooklands Reunion - Sunday 13th
Brooklands will be filled with actual cars, motorcycles and bicycles that raced there from 1907 to 1939.
Marking the 75th Anniversary of the closing of the Brooklands Race Track. Already confirmed cars include Sir Malcolm Campbell's World Land Speed record
Sunday 13 July from 10.00am to 5.00pm
Brooklands Museum, Brooklands Road, Weybridge KT13 0QN. Telephone 01932 857381
Hampton Court Palace Flower Show
The world's largest flower show.
This year there will be exciting new features across the three zones of Grow, Escape and Inspire, as well as regular favourites making a return to the show.
Tuesday 8 to Sunday 13 July.
Hampton Court Palace, East Molesey KT8 9AU. Telephone 0844 338 7506.

Fairmile Lea - Open Garden
Large Victorian sunken garden with pond open to the public for charity.
An old acacia tree stands in the midst of the lawn. Interesting planting on a large mound camouflages an old underground air raid shelter. Caged vegetable garden. Formality adjacent to wilderness.
Sunday 20 July from 2.00pm to 5.00pm
Fairmile Lea, Portsmouth Road, Cobham, Surrey, KT11 1BG

Guilfest Friday 18th-20th July
The Boomtown Rats, Kool & The Gang, The Human League, Naughty Boy, Sam Bailey, Sigma, Fun Lovin' Criminals, Hoosiers, Buzzcocks, Sham 69 and more.
Nominated twice as Best Medium-sized Festival in the UK.
Friday 18 to Sunday 20 July
Stoke Park, Guildford. Telephone 0871 230 1106. www.guilfest.co.uk
Cobham Adventure Fitness
Outdoor fitness class.
Energise your mind, recharge the body and have fun along the way.
Tuesday and Thursday from 5.45am to 6.45am.
Village Hall, Lushington Drive, Cobham KT11 2LU. Telephone 0333 6000 121.
Status Quo - 16th July
Internationally acclaimed English rock band
With a combined age of 261, Status Quo has been rocking all over the world for six decades and to date have total world-wide record sales in excess of 118 million. They have recorded 64 British hit singles – more than any other band – 22 of which have hit the Top Ten. In total, Quo have spent in excess of seven and a half years (415 weeks) in the British Singles Chart – the eleventh highest ever.
Wednesday 16 July
Sandown Park, Portsmouth Road, Esher KT10 9AJ. Telephone 01372 464348
Wet, Wet, Wet Sandown - 23rd July
An '80s and '90s pop band, perhaps best known for their 1994 cover of The Troggs' hit 'Love Is All Around' which was used on the soundtrack to the film 'Four Weddings And A Funeral'
Singer Marti Pellow has a great voice
Wednesday 23 July
Sandown Park, Portsmouth Road, Esher KT10 9AJ. Telephone 01372 464348
Sir Tom Jones - 30th July
One of Britain's greatest singers
Has enjoyed an extraordinary career spanning four decades. Returns to Sandown for the third time in four years.
Wednesday 30 July
Sandown Park, Portsmouth Road, Esher KT10 9AJ. Telephone 01372 464348
Jessie J - Sandown - 7th August
Open air performance from the ex-mentor of Saturday night prime-time show, The Voice.
Jessie has played show-stopping performances in front of a global audience of billions at the Olympics, wowed crowds at Glastonbury festival and the Queen's Diamond Jubilee Concert, and last year had a sold out multi arena tour.
Thursday 7 August
Sandown Park, Portsmouth Road, Esher KT10 9AJ. Telephone 01372 464348
Centre Stage
Drama class
Develop listening, observation and improvisation skills through games and exercises.
Every Saturday. Junior Drama 9.30am to 10.30am and Senior Drama 10.30am to 11.30am.
Oxshott Village Centre, Holtwood Road, Oxshott KT22 0QL. Tel 07940 503971.

Formula One Exhibition
A stunning F1 exhibition offering an unprecedented insight into motor sport technology past and present, featuring a selection of racing cars including a 2007 McLaren Mercedes.
The centrepiece is a breathtaking artwork entitled "View Suspended II", which displays a Mercedes GP Petronas Formula One car in the most visually spectacular and innovative way imaginable.
Mercedes-Benz World is open to visitors from 10.00am to 6.00pm, 7 days a week.
Mercedes-Benz World, Brooklands Drive, Weybridge KT13 0SL. Telephone 0870 400 4000.
Downside Pets Feature: PHOTO'S
Send in a Picture of your Pet or Pets, and we place in our 'Pets Photo Corner'
Did you know there's a 'Downside' in Somerset ! & a Downside in Wagga wagga, New South Wales, Australia
Downside Village History Coming Soon.(Researching Now)
July 11, 2014 -
Nuisance Telephone Calls & Scams (070,075,076 numbers)
Most of us have received a nuisance call or message at some time.
Maybe it was that time you rushed to the phone only to find it was a
call centre trying to sell you something you didn't' want or need.
Or it could have been a company offering compensation for an injury
you haven't got and most of us are fed up with PPI being rammed at
from everywhere. Nuisance calls and messages come in a variety of
different shapes & sizes and can be inconvenient plus annoying.
But for more vulnerable consumers they can also cause considerable
distress and anxiety. If you are fed up with receiving these calls
and messages there is something you can do about it. To stop unwanted
sales and marketing calls, register your phone number, either landline
or mobile with the Telephone Preference Service. It's free and takes
28 days for a ban to come into effect. You can register online at
www.tpsonline.org.uk or call them on0845 700 707. Or you can talk to
your provider about services to block unwanted calls. For example,
BT offers a number of services to help stop unwanted calls,
including 'Privacy at Home', 'Choose to Refuse' and 'Anonymous Call
Rejection'. Other providers offer similar services.
Each year millions of people fall victims to scams which can take many
forms but most have several things in common. The call might come from
a number you do not recognize, offers you something for nothing, asks
for you to send money up-front or asks for your bank details or other
personal information. The best advice is to end the call. On particular
scam to beware, victims receive a missed call from a number beginning
070, 075 or 076. These numbers are used as they appear to be calls from
a mobile phone number. However, when the victim tries to call the number
back, the call is immediately dropped or an engaged tone is played and
the victim is charged 50p for making the call. If you receive a miss
call from a number beginning 070,075 or 076 that you do not recognize,
do not call it back. Instead, make a note of the number and complain to
the premium rate regulator, PhonepayPlus (tel:0800 500 212). If you think
you have been the victim of a scam, contact Action Fraud the UK's national
fraud reporting centre on 0300 123 2040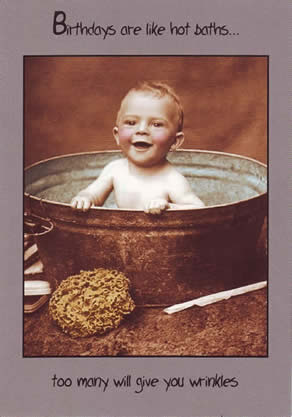 1Vision.biz - 2014 - all rights reserved - www.1vision.biz/Sparks & Co - Cobham, Surrey
any Pictures used on this site remain Copyright of 1Vision
1Vision Digital Photography - Any Photo seen on this site can be purchased by contacting 1 Vision
All pictures are degraded to make loading faster
Please Support Our Sponsors:-